PRESS
A Step by Step Guide on How to Build a Successful Instagram Marketing Strategy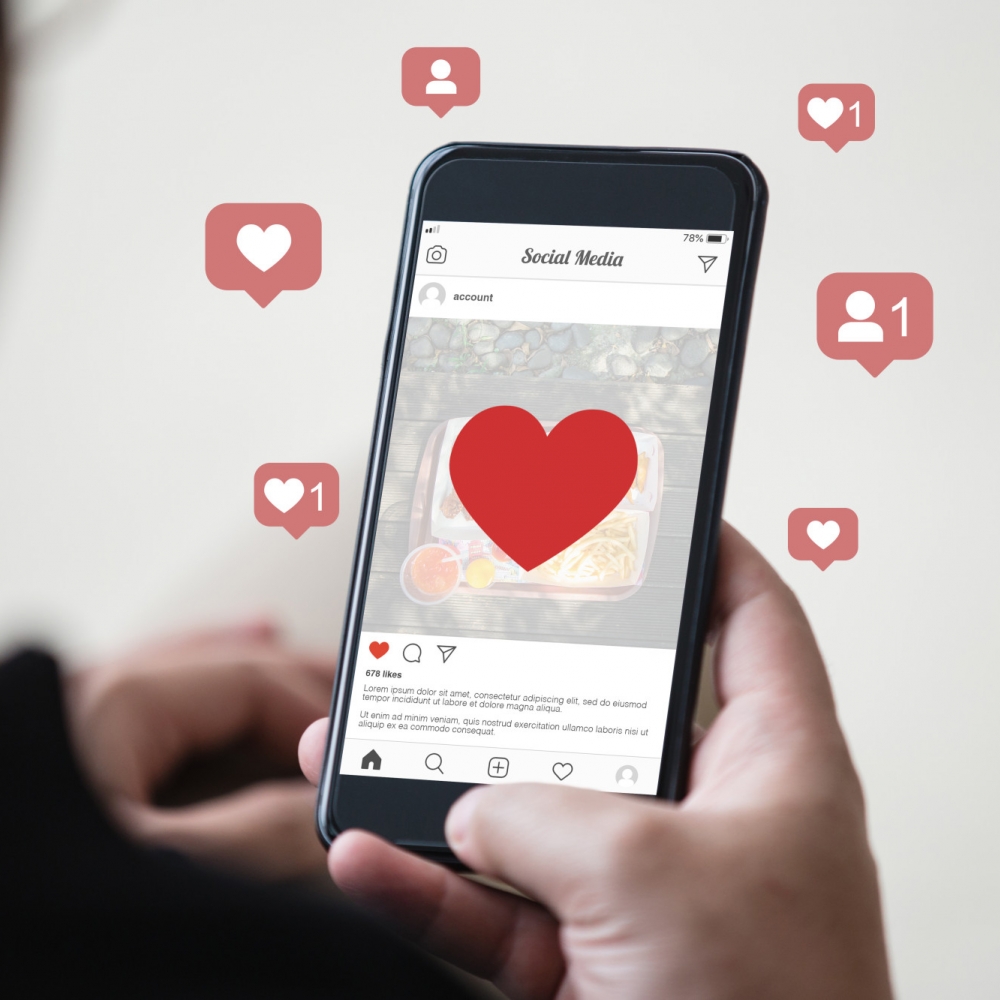 Are you struggling to reach your customers while everyone is under COVID-19 quarantine? It helps to know where they're spending the bulk of their time. 
Approximately 40% of social media users are already following their favorite brands. About 25% of these users are following brands they might buy from. With a strong social media marketing strategy, you can reach those customers and boost brand awareness.
You need a separate approach for each marketing platform. After all, your customers on LinkedIn behave differently than those on Instagram.
Here are six steps that can help you build a successful Instagram marketing strategy. With these tips, you can reach your customers and generate more business.
Ready to grow? Get started with these six simple steps today!
1. Start Researching
Before you start posting content on Instagram, it helps to gather the information you need to compose a plan. Deciding how to market on Instagram depends on the data you gather.
For example, who are your customers? Which platforms are they spending their time on? Which of your posts do they already love?
If you're already active on Instagram, gather data from your existing posts. You can study analytics like your reach, impressions, clicks, likes, and shares for each post. 
Instagram also breaks your target audience apart based on demographics like:


A

ge

Gender
Location
Language
Time/day
Gathering this data will help you develop an informed Instagram marketing strategy. Otherwise, you might need to use trial and error to gather the information you need.
Once you've gathered a little data, think about your goals. Why are you improving your social media presence? Do you want to:
Generate more brand awareness
Expand your reach online
Improve your brand's authority, credibility, and reputation
Generate excitement and engagement over your brand
Boost leads, conversions, and sales
The goals you choose will help you determine which Instagram marketing tactics you need. For example, let's say you want to improve your brand's reputation. You can create informative pieces of content to become a thought leader. 
Once you have this information, there's one more area to look into: your competitors.
Which of their posts get the most response from followers? Which accounts already have the most followers and engagement? Where does their Instagram marketing fall flat?
Now that you have the data you need, let's focus on strategizing.
2. Educate Your Audience
Consumers don't turn to Instagram because they want brands pushing sales language on them. Instead, consumers want to learn more about their favorite products, services, and brands. They also want to have fun.
About 60% of users say they learn more about a product or service while using Instagram's platform. 
Consumers aren't going to make purchases from a brand they know nothing about. Instead, they want to find trustworthy brands they can depend on. Remaining transparent with your customers will help you generate brand trust.
Once customers trust you, you can turn that trust into brand loyalty. Loyalty allows you to retain long-term customers, which can benefit your ROI.
What questions are your customers asking? What problems can you help them solve? Better yet, why should they choose your brand over another?
Educate your audience on your brand's unique value. Focusing on your value will help you stand out from competitors. Keeping them informed through your posts will also encourage them to come back for more information.
As you start providing this helpful information, don't forget to keep track of your sources. It's important to fact check, too. You don't want to make a claim that you can't support with research.
3. Create High-Quality Content
Now that you have more information and you've gathered some research, you can put these Instagram marketing tips to work!
First, you'll need to focus on creating high-quality content. Make sure your posts suit your brand. Maintaining brand consistency will help you build brand awareness and recognition.
A distinct brand (including fonts, colors, logos, and a personality) will help you stand out from the crowd.
What content can you create that your followers want? Think about the photos they're already liking.
Do they want to learn more about your products and services? Do they want live Q&A videos where you answer their questions? 
Try experimenting with different forms of content, including pull quotes, infographics, animations, and videos. As you develop different forms of content, don't forget to track the data. Which posts do your followers love the most?
4. Set a Schedule
It's not enough to use these Instagram marketing tips for a week or two. Instead, focus on consistency. How often can you post fresh content on social media?
Create an Instagram marketing schedule for yourself to stay organized. Try posting different formats throughout the week. Once you establish your schedule, stick to it.
Creating a schedule will help you recognize new opportunities. For example, you can create posts for specific holidays weeks in advance.
You can also recognize gaps in your schedule that need content.
5. Listen to Your Audience
Once you start posting, it's important to add social listening to your Instagram marketing strategy.
What are customers saying about your business? What problems are they experiencing? Do they have any compliments or complaints?
Take the time to respond to any questions or concerns your Instagram followers have. Don't delete negative comments (which makes it seem like you have something to hide). Instead, plan a response in advance.
Planning your responses will help you keep a level head during these situations. 
6. Watch for Trends
New social media trends pop up all the time. On Instagram, many brands are spending more time creating video content, including reels.
Keep track of the latest trends and decide which ones suit your brand. You don't have to follow every trend. Instead, pick a few occasionally to show followers you're relevant and aware.
Planning an Effective Instagram Marketing Strategy: 6 Tips for Success
Make a plan and stick with it! By developing a strong Instagram marketing strategy, you can boost brand awareness and attract new followers. As you expand your reach, you'll attract more people to your business and stand apart from competitors. 
Need help strategizing? We're happy to lend a hand! Contact us today to get started.